Party Booth - Photo Booth Service
Professional Photographers of Canada - Accredited Member (C.R.)
Amazing Photo Booth for any Event
Are you planning a fabulous event? Give your guests amazing memories with PartyBooth from Picture Artists Photography.
Corporate Events
Corporate Parties / Office Events
Fundraiser Events
Fairs and Festivals
Conferences / Trade Shows
Advertising / Marketing Events
Employee Appreciation
Award ceremonies
Product Launches / Store Openings
any other Corporate event!
Weddings
Wedding Parties
Engagement Parties
Bridal Showers
Bachelorette Parties
Vow Renewals
Celebrations
Birthday Parties
Galas
Sweet 16s / Quinceañeras
Proms / Graduations
High School Reunions
School Events
Baby Showers
Baptisms
any other celebration!
[jeg_spacing size="70″]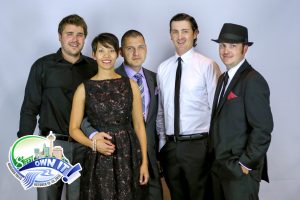 PLATINUM PACKAGES
• On-site PPOC Accredited Photographer
• On-Site Large 4×6 Prints
• Additional Attendant
• Your Event text and Logo
• Quality Props
• Online Downloadable Gallery for 120 days
• A Memory Stick with the images.
2 hour……    $399
3 hour……    $599
4 hour……    $789
Additional hour of service (after 4h) …. $180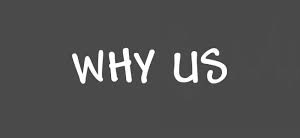 WHY US?
• Full sized photo booth (suitable for individuals & groups)
• Very Professional Look (red carpet like)
• On-site PPOC Accredited Photographer
• Additional Attendant* (helps w/props & organization)
• Large individual 4×6 prints* (not little strips)
• Up to 5 Custom text signs for free
• Top Professional camera/lenses & equipment
• On the fly portrait/landscape orientations
• On the fly zooming (full body and/or closeups)
• Best prop selection
🙂 The most fun for your guests
*Platinum Packages
FAQs

Is Set Up & Break Down Free?
Yes. Set Up & Break Down is free and not included in your time.
What's in the Prop Box?
You'll find signs, masks, hats, frames, glasses, wigs, mustaches, and more. Custom signs available by request.
Reserve your Date……before is too late 🙂

Email/call us for availability
Reserve your Photobooth with a $100 on-line deposit using the Pay Now button
Balance is due 5 days before the event (Major Credit Cards accepted).
Please Notice: The deposit will go towards the service. The deposit is non-refundable in case of late cancellation (less than 48 hours).